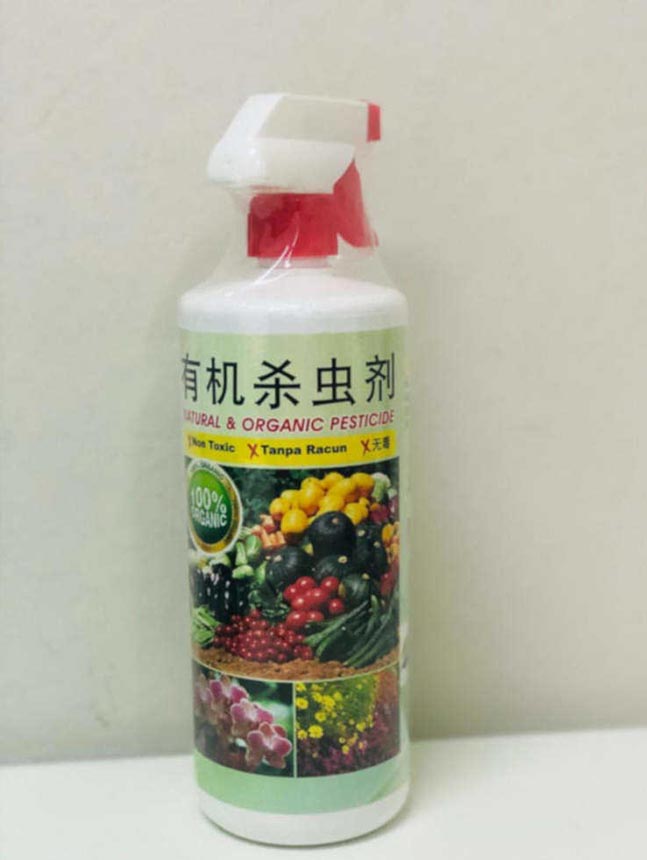 Nanotech Pesticides
---
Facing the problem of pests but do not damage the plants & environment? Nanotech Pesticides is a good choice for your garden & nursery. Promotes a healthy environment throughout the growing of plant
---
Safe & Naturals ingredients
Gentle on the environment
Providing the safe & healthy environment for plant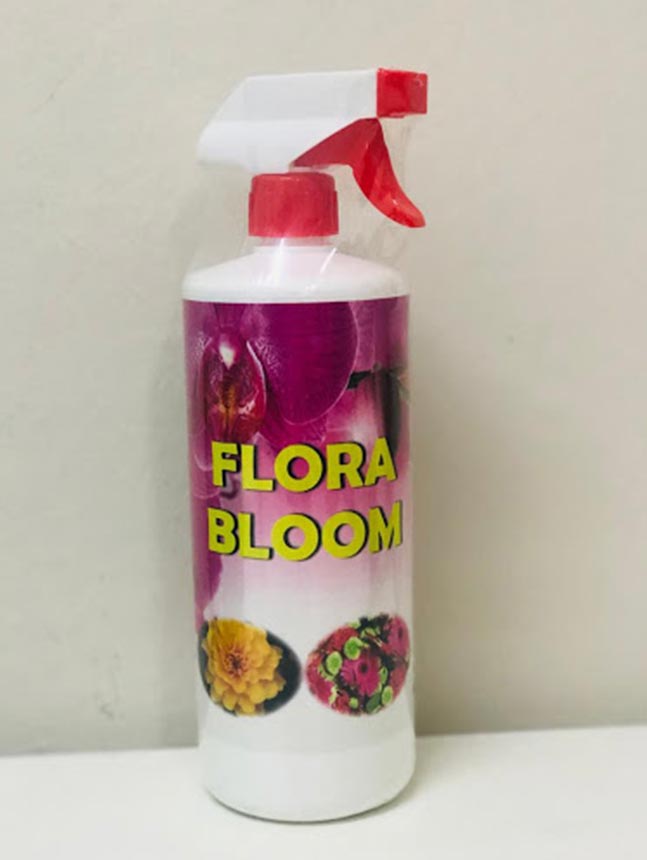 Nanotech Floral Bloom - Flower Forcing Agent
---
Strengthen your Plants with nutrients. During growth it increases root formation and health. During flowering and fruiting it enables the plant to fulfil its genetic potential to the maximum. It's a flower forcing agent to make the plant's environment is suitable for flowering.
---
Safe & Natural
Increase root formation & health.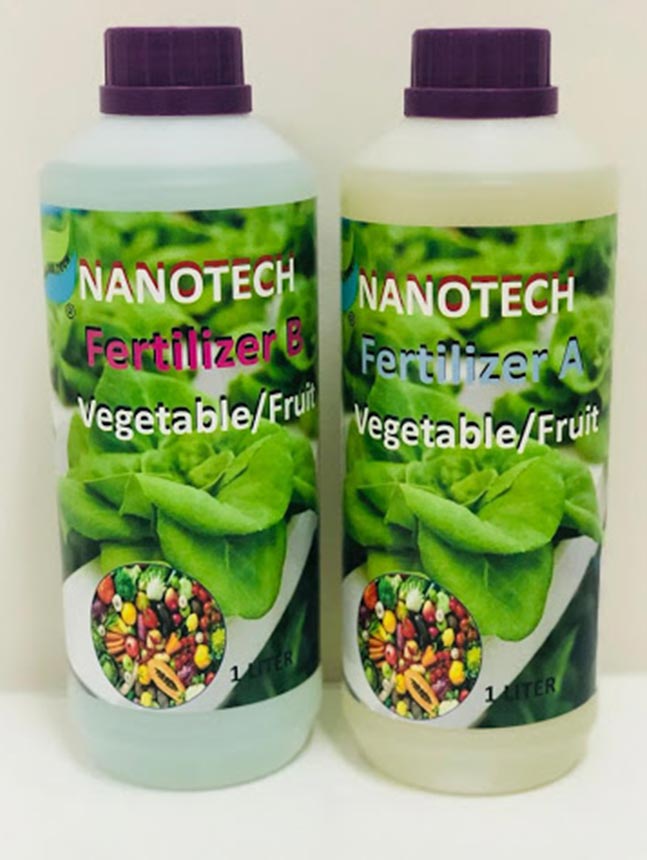 Nanotech Vegetable & Fruit Fertilizer A & B
---
This Product are specially formulated for growing leafy. It can also be used to stimulate growth by foliar spray application.
---
Specially formulated AB Fertilizer
Suitable Hydroponic & Conventional Use
Applicable to all Leafy plants
Recommended use as a foliar
Easy to use and fast growth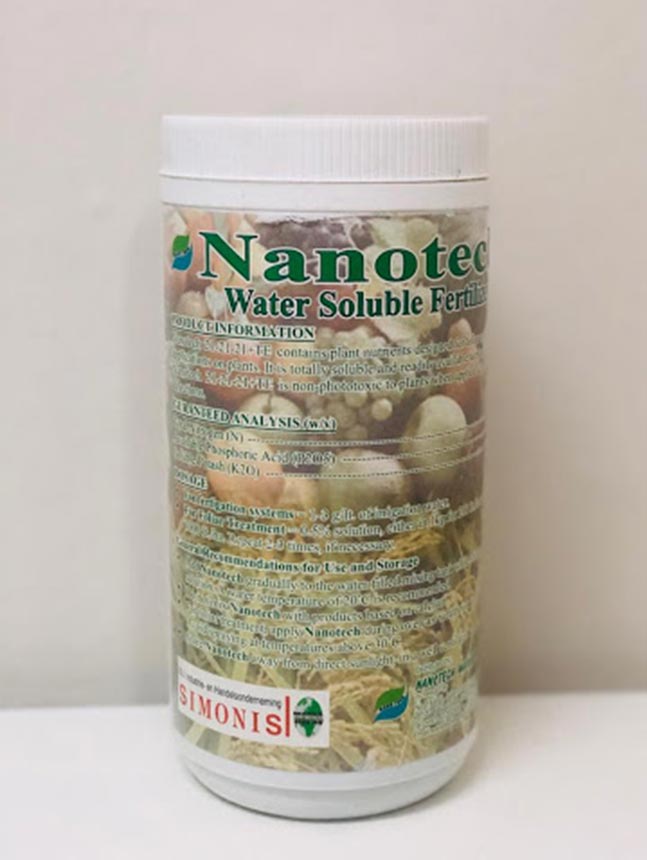 Nanotech Water Soluble Fertilizer
---
Nanotech 12-3-40 + TE contains plant nutrients designed for foliar and soil application on plants.It is totally soluble and readily available to plants. Nanotech 12-3-40 + TE is non-phototoxic to plants when applied according to directions.
---
GUARANTEED ANALYSIS :
Total Nitrogen (N) 12%
Available Phosphoric Acid (P205) 3%
Soluble Potash (K20) 40%
DOSAGE :
For fertigation systems = 1-3 g/It. of irrigation water.
For Foliar Treatment = 0.5% solution, either in 1kg for 200
It./ha or 5kg for 1000It./ha. Repeat 2-3 times, if necessary.